Dicalite
High Performance Filter Aids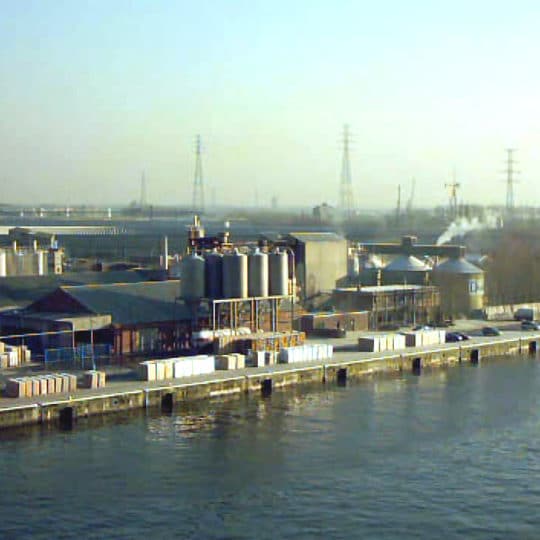 The comprehension of the name Dicalite has developed to a world-wide fact. Indeed, we started only in 1930 our operations in California, but today the name of Dicalite products for filtration and filler purposes has so widely spread across the world that everywhere we are known for quality, service and dependability.
Today, with our production units in every known continent of the world, and the steady improved technology, we represent for the customer a world-wide organisation that is supplying supreme quality of finished products in the filtration field on the basis of perlite, diatomite, and cellulose.
Our aim, through all the years, has been to serve our customers with products giving the highest performance in the applications asked for.
Our R&D departments have been working very closely together in order to obtain, world-wide, the best raw materials, giving the satisfaction customers are looking for in their filtration and filler applications.
Dicalite and its people are there to provide you with the services as you have received more than half a century.
We are convinced this site, which is mainly pinpointing our developments and progress in perlite filter-aids and fillers, will contribute and be of assistance to your requirements as a customer in the fields where we can serve you.
A World of Filtration Experience
Filtration is an integral part of plant operation. In today's competitive environment, it is essential to keep the cost of filtration down and flowrates at a maximum while maintaining clarity. Finding this balance is becoming increasingly difficult. For over 60 years, Dicalite has been engaged internationally in the manufacture and sale of perlite, diatomite and cellulose filter aids and fillers. Our emphasis on customer service has proven to be the most important driving force in the company's ability to produce high-performance filter aids. Our products are backed by a staff of professionals to assist you in operating your process optimally. This site is designed to provide a general understanding of filtration and what Dicalite can offer you.
---
Dicalite Europe nv is ISO 9001:2015 certified